Update May 1 2009!
My tropo array has now been rebuilt and this is the result.
The 4 x 10el were totally destroyed in a storm during the winter.
I managed to rebuild two yagis from the scrap, and I've been using them
since the crash. For the full story, check the text and pictures below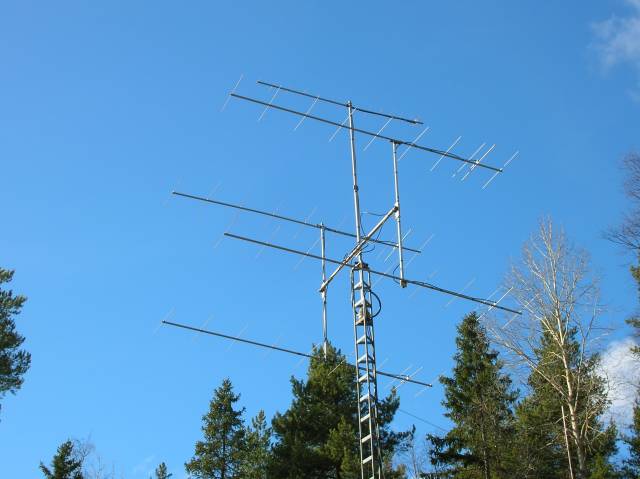 (Click on picture to view full size)
The full story... on the last day of 2008 this happened..
We had a very bad storm, with hurricane force winds, raging all day.
A big tree fell over the guywire for my tropo tower, holding 4 x 10el for 144 MHz and a 15 el single yagi for 70cm, and the tower crashed to ground.
Below you can see some pictures from that event.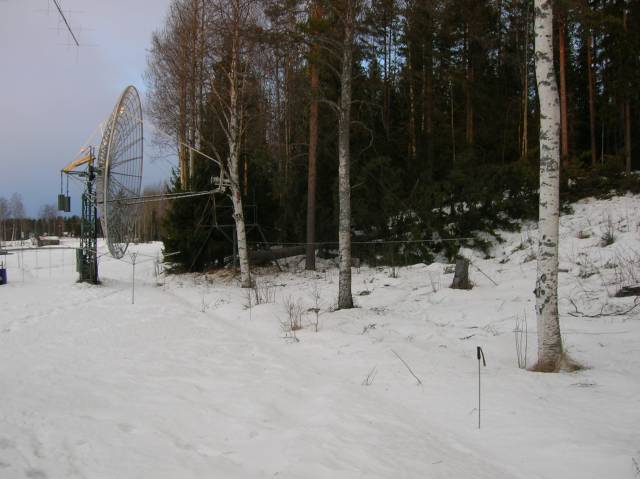 You can see the big tree (abt 22m tall when standing) that fell, luckily not on my dish, but on the guywire for the tropo tower.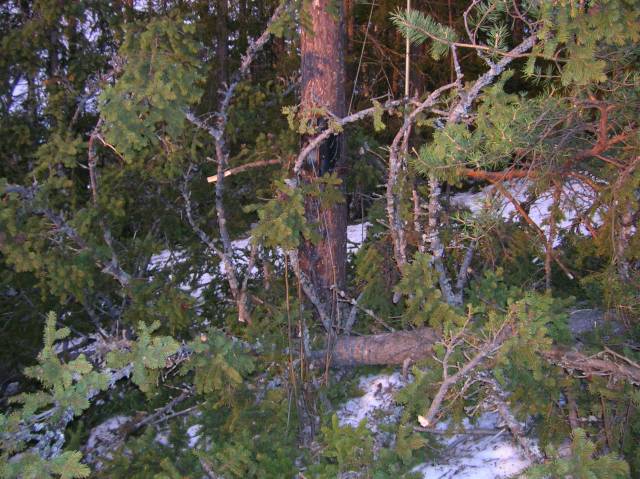 This is the winch that held the guywire for the tower, you can see how the tree fell over the wire.
In the background there is also a wire, that one supports one of my 4 verticals for 40m.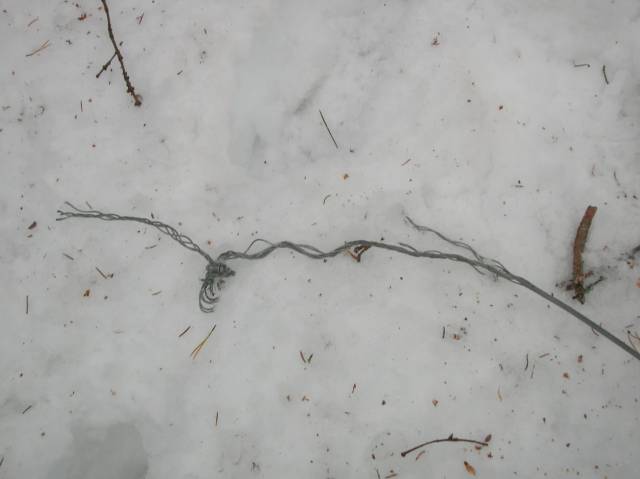 The broken wire, ripped off by the weight of the falling tree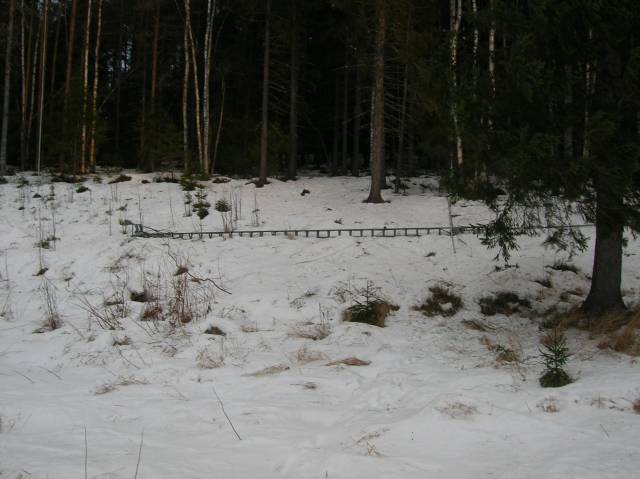 The tower lying on the ground after loosing one guywire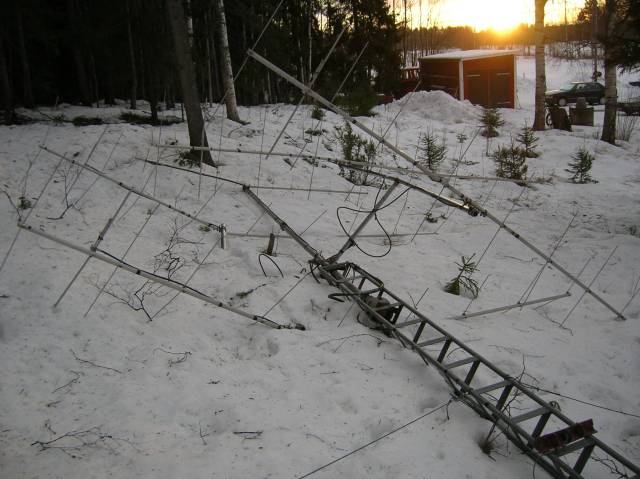 The mess at the top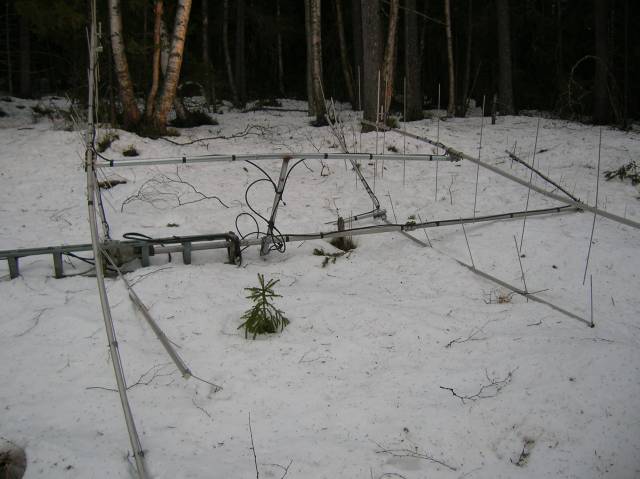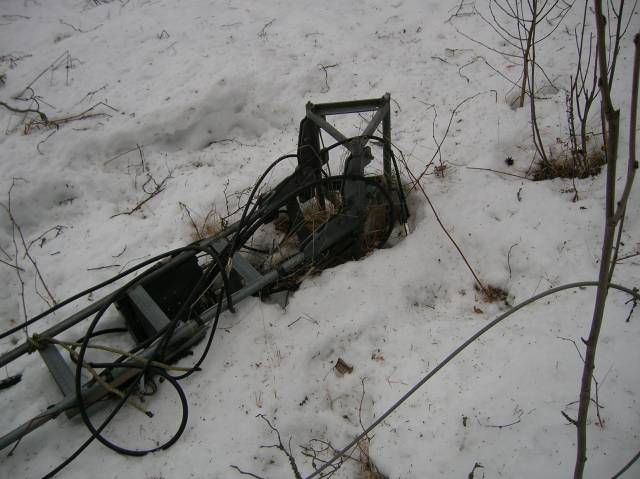 The fold over base of the tower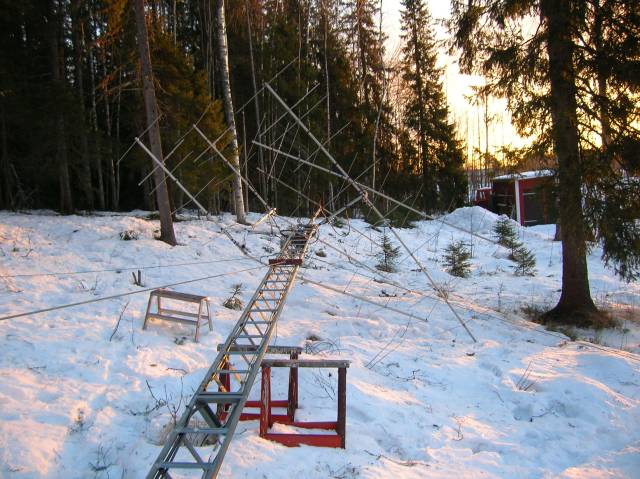 The following day, 1st day of the year 2009, I lifted the tower up a little to check out the damage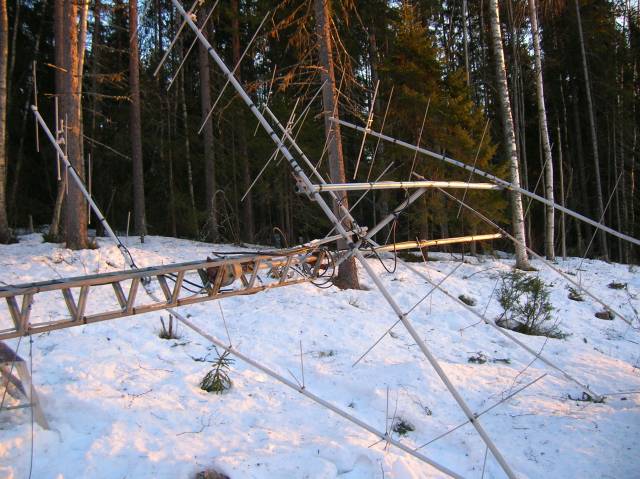 This is the mess at the top, the H-frame badly bent, and the elements either bent, broken, or fallen off.
Not one boom was straigth. H-frame is going to the scrap yard.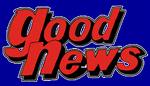 The good news!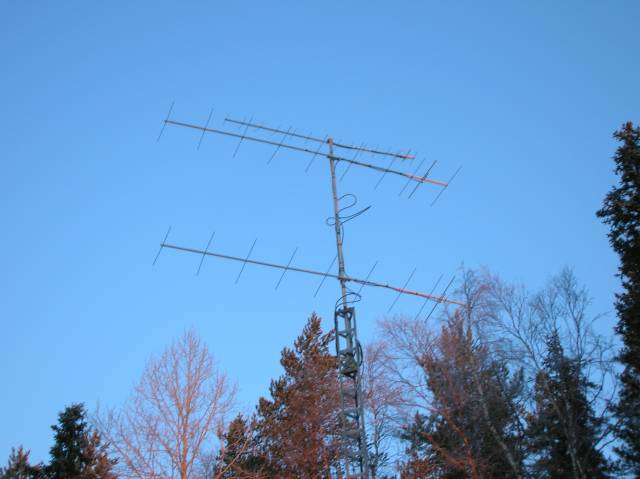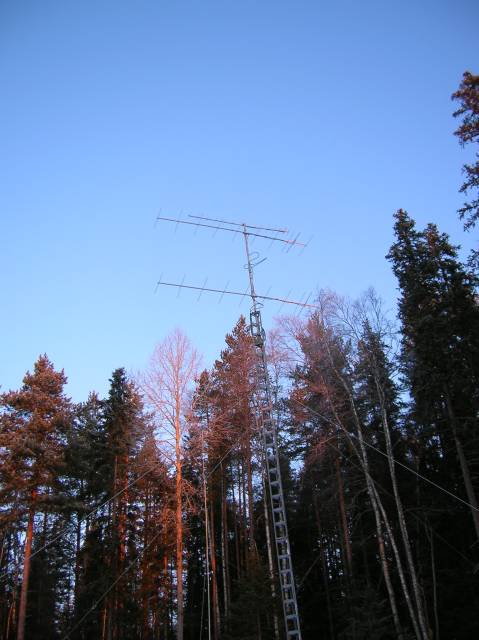 The tower is now standing again!!
Been working furiously all day in the -15C temperature to rebuild 2 x 10el from the scrap, plus build a new powerdivider for two yagis rather than four.
And, at 1500 hours local time, on January 1, 2009 the job was done! The tower is standing again, now with 2x10el plus the 15el yagi for 70cm.
SWR is excellent with the new powerdivider, made out of 75 ohm cable. During the Quadrantids meteor shower i was able to work HA5CRX
at a distance of 2027 km with the antennas and 400w, so they seem to be working...