The Moonbounce antennas

The 28' dish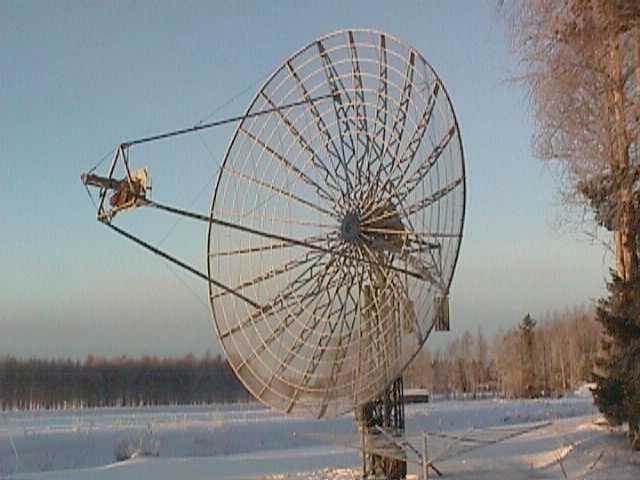 More pictures and information
The 6 yagis for 144 MHz
(pictures will be uploaded shortly..)

QRP EME
Occasionally I get on the moon with my little 7 el beam, it is a 3 mtr long antenna sitting 3 mtrs over the ground.
On this antenna I have worked VE7BQH, W5UN, KB8RQ, SM5FRH, I3DLI, F3VS, all on random.
I have heard numerous 4 yagi stations. The antenna is homebuilt, wooden boom, 10 mm Al tubing elements.